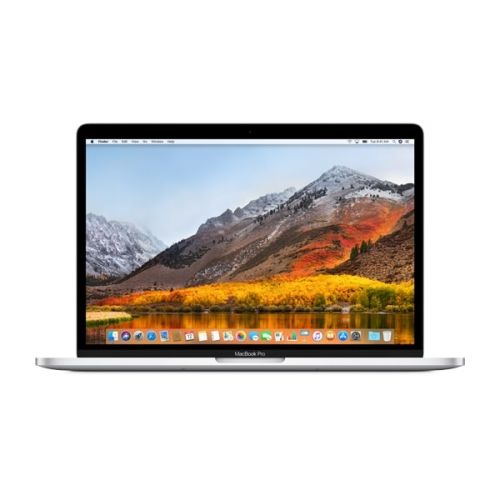 MacBook Pro
2017 15inch MacBook Pro A1707 LCD Screen Replacement Service
Service Time: 1 to 5 days?
The price for a new MacBook Pro (or equivalent) currently is £1590; a used one will cost around £1100. If you get your one repaired, you will save between £540 and £1020! So, it's well worth doing, and it's better for the environment.
Free Text Notifications
Frequent updates with the progress of your order.
Free 3 Months Warranty
For your peace of mind. Our work is guaranteed.
Free Send-in Labels
Order and send to us for free from any post office.
Service Description
Whether you dropped your MacBook, stepped on it or even rolled on top of it, TFix is here to help. We have access to a wide range of Apple MacBook screens. We will ensure that if your MacBook has a broken screen, we can get it back working again with the minimum of downtime. We use exactly the same screens as Apple does for our repairs, however, the prices are significantly cheaper than Apple because our business is fixing computers.
2017 15inch MacBook Pro A1707 LCD Screen Replacement Service Process
Complete Fault Diagnosis
Cosmetic Evaluation
MacBook Pro Disassembly
2017 15inch MacBook Pro A1707 LCD Screen Replacement Service
On-Bench Technician Testing
Internal Cleaning
MacBook Pro Assembly
External Cleaning
Functional Testing
Software Updates
Quality Control
Delivery To Customer
Go on then, put an order through for MacBook Pro 2017 15inch MacBook Pro A1707 LCD Screen Replacement Service and get it sorted once and for all.
So, if I want to fix my MacBook Pro, what's next?
Finally, decided to go for MacBook Pro 2017 15inch MacBook Pro A1707 LCD Screen Replacement Service? Here are 3 simple steps to get back your MacBook Pro to working order quickly.
Describe the fault in as much as details as possible, select proper options and add it to the cart.

Fill in your contact and address details. We only need essential information. It only takes 2 minutes.

Print the labels, pack your MacBook Pro and take it to local post-office. No printer? No problem, simply show QR code to a cashier at the post-office to print the FREE labels there. QR code can be found within the email or by viewing your order once logged in.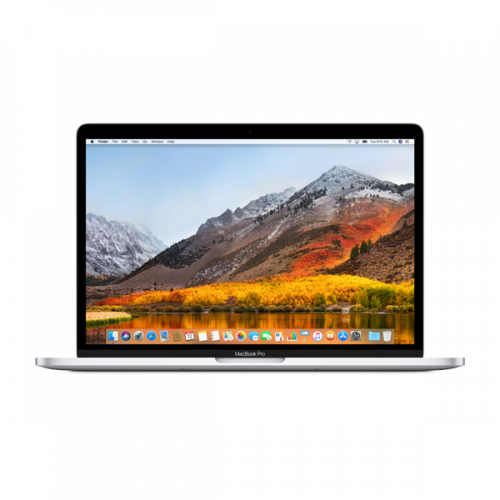 Other MacBook Pro repair services
Highlights
Super Quick Service

Free Shipping Labels

3 Months Warranty

Frequent Updates
94%
of customers recommend this company
Good service but bit expensive I should have just bought a new pair .
Fiona Allan
- Verified Customer
An absolutely life saving outstanding service! Regular updates and communication at every step of the way. Extremely reliable and amazing value for money. Cannot recommend these guys enough!
kristofor karolski
- Verified Customer
Well priced goods and great service, marred in my experience by the wrong item being shipped out and me incurring return postal costs, making the item at least as expensive as other sellers. I'm hoping it's a one off, would've given 5 stars otherwise.
Mike Perry
- Verified Customer
Very prompt and efficient service at a very reasonable cost. Very easy to use service. Would highly recommend
Shaun Campling
- Verified Customer
Great experience. Kept me up to date with things and fixed the switch after I gave the go ahead. Would definitely use again.Top job and fast return when job completed.
Nicolas Freeland
- Verified Customer
Our clients
How to do MacBook Pro 2017 15inch MacBook Pro A1707 LCD Screen Replacement Service yourself?
Everyone wants to save money, and virtually the main reason someone wants to fix their MacBook Pro is to save some money. Well, in some situations buying a new one is not even an option. Of course, there is no cheaper way to fix your MacBook Pro than to do it yourself. Once you decide to go down this rabbit hole, we suggest doing some preparation. Everyone expects that they will open up their MacBook Pro and there is a little button, which says flick it to fix it, however, the truth is far from it. We suggest staying away from Youtube and forum fads as most likely a simple fix won't do any good. You will have to figure out how the MacBook Pro operates internally to have a chance at repairing it. So, roll up your sleeves, take a look at disassembly pictures online and be prepared to encounter lots of cables. You will also find various secure bolts and possibly a disappointment as there's usually no such thing as an easy fix.
---
How to get a manufacturer to repair my MacBook Pro?
Every single MacBook Pro sold in the UK comes with 1-year manufacturer's warranty. So if it starts to misbehave, you can always reach out to their customer support and book it in for warranty investigation. In case of a successful warranty claim, they most likely will issue you with a refurbished MacBook Pro. The advantage is that you won't have to pay anything for it. Disadvantages would be that you will probably have to wait up to a month for the whole repair/replacement process to complete. Also, you won't be getting your MacBook Pro back, it will be someone else's refurbished unit. If your MacBook Pro is out of warranty or the damage has been caused accidentally, you're pretty much out of luck as well. This means you will have to fork out a hefty sum of cash for a repair. If you're ready to go through this, give the manufacturer a call and nag them about the problems, your MacBook Pro has. They should provide you instructions on how to get your kit over to them for warranty.
---
Where can I fix MacBook Pro? Local or online repair centre?
Everyone has to agree that the best people at fixing your MacBook Pro are the ones who manufactured it. They have all the knowledge on how to repair and what replacement parts they will need in the process. However, as mentioned before, going to the manufacturer is usually out of options, be it due to expired warranty or solely due to a lack of patience to deal with poor customer service or extremely long service times. In our "unbiased" opinion independent MacBook Pro repair centre is the way to go. Following a few basic rules, one can select the business, which will most likely provide professional service and brilliant customer experience. In most cases for a fraction of the price, what manufacturer would quote to fix your device. When choosing a repair centre, positive reviews are essential, of course, professional-looking and correctly functioning website always helps to add to trust. Be wary of places that seem to "specialise' in fixing everything; it is impossible to know the ins and outs of all electronic items. The real repair centres usually specialise in servicing a few different device types. It takes a lot of effort to figure out how to economically and reliably repair particular device, in this case, MacBook Pro. So we advise you to choose wisely and read other people reviews about the company.